This week I'm featuring one of my favourite Etsy shops Creative Design By THAO.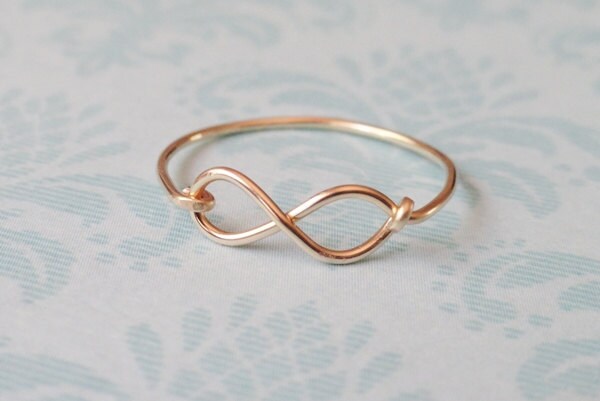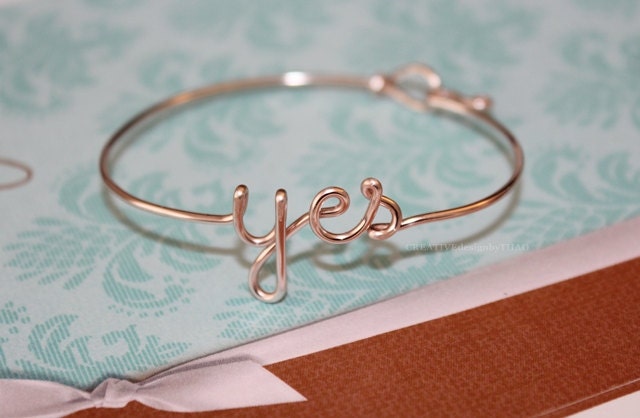 This shop came to my attention while sourcing 'unconventional' engagement rings. I have a beautiful one at the moment but for daily wear it becomes an issue as I snag it on much adored fabrics. I wanted something to sit close to my finger and something that wasn't the traditional stone setting. I came across this infinity ring and basically said to boyfriend "If you can't afford a canary diamond, get this". I'm still waiting on it but I know he has contacted the company about sizing so hopefully it won't be long before it's ordered and on it's way from California straight through my letterbox.
While I was falling in love with the ring, I fell in love with the bracelets. They're all handmade and can be made in silver, gold or rose gold (my personal favourite) plated metal. They can be made in custom sizes to ensure they fit you perfectly and are just so dainty. You can even have a custom word spelled out. I think it would be a great idea to have my daughter's names and wear them stacked. I'm getting my bridesmaids gifts from this shop too so they really do have all bases covered for me.
So if you're looking for something a bit special, head there as I'm in love.