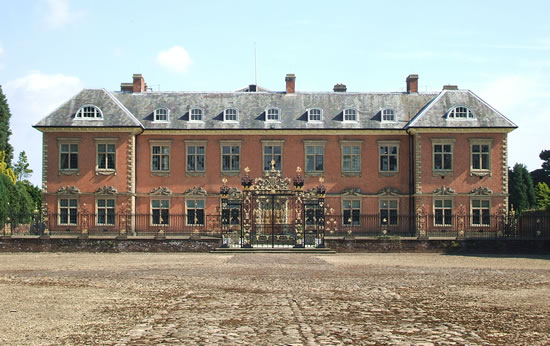 Today I'm going to show you where I live. You may have heard of Newport from videos like Newport State Of Mind or from the much better response from Goldie Lookin' Chain You're Not From Newport but there's not much else that happens here. Oh, there was also that Bouncers programme on Channel 4 (you can 4OD it but it's a train wreck) that lasted for one episode. Cardiff is the hub of everything and while we're only ten minutes away by train it's like we're the little sister trying desperately to be as big and beautiful.
I've lived here my whole life so I have a pretty good opinion on the place. Right now it's a mess - the city centre is primarily made up of 80% closed down shops where everything has moved to the retail park in Newport or abandoned us altogether for Cwmbran or Cardiff. We have a lot of coffee shops, charity shops and pound stores. In short, the shopping here is rather dire unless you're a charity shop fiend like I am. However, it is home and while it has flaws it also has great perks. There are quaint coffee shops tucked away that you'd miss if you weren't looking for them that serve some of the best food in the city, Tredegar House which has recently been converted to a National Trust park and which is still one of my favourite places to go (I lived thirty seconds away for eighteen years so it holds a lot of good memories for me), decent schools and the majority of people are really great if you look past the 'chav' image or the fact that there were recently Newportians on Jeremy Kyle.
My heart is in Cardiff. If I had it my way I'd move to Cardiff, do a postgraduate degree in the same university that I did my undergraduate degree (or go for something else entirely) and be closer to my friends. Alas, that isn't possible right now. My family is settled here, we have family surrounding us, the girls are in/will be going to a good school, our house is brilliant for our rent and I don't want to move. With Cardiff just a stones throw away for me it's not a necessity that I live there, especially when I'm torn between buying a beautiful house out in the country just outside of Newport and living there. City life or country life an hour's drive out? Who knows? Not that it's important right now with no savings to even put a deposit on a house and the credit rating of a homeless ghost.
People overlook Newport when they come to Wales. I think you at least have to spend one night in a B&B in the beautiful village of Caerleon and when the sun goes down, start a pub crawl. It's a big circle, you can't get lost and the pubs are most excellent.
* You can tell it's a Thursday morning. I'm thinking of wine time.